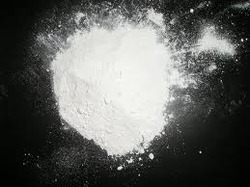 Ethylparaben
Product Code : 356
Product Description
Ethylparaben
Ethylparaben -ethyl para-hydroxybenzoate is the ethyl ester of p-hydroxybenzoic acid. Its formula is. It is a member of the class of compounds known as parabens.It is used as an antifungal preservative. As a food additive
Product Details :


| | |
| --- | --- |
| Grade Standard | Cosmetic Grade |
| Physical State | Powder |
| Usage | Cosmetic and preservative,cosmetics and preservative |
| Packaging Size | 25 kg |
| Chemical Formula | HO-C6H4-CO-O-CH2CH3 |
Ethylparaben is in the paraben family of preservatives used by the food, pharmaceutical, and personal care product industries. Parabens mimic estrogen and can act as potential hormone (endocrine) system disruptors. Ethylparaben (ethyl para-hydroxybenzoate) is the ethyl ester of p-hydroxybenzoic acid. Its formula is HO-C6H4-CO-O-CH2CH3. It is a member of the class of compounds known as parabens. It is used as an antifungal preservative. As a food additive, it has E number E214. Sodium ethyl para-hydroxybenzoate, the sodium salt of ethylparaben, has the same uses and is given the E number E215.